If your favorite part of the day is taking off your bra,
Then this blog hop is for you.
Tired of bands that ride up?
Straps that slip off?
Underwires attacking your ribcage?
Paying a fortune to find a comfortable bra?




You are a not alone. Bra's are one of the hardest things to shop for, right up there with swimsuits and finding the perfect jeans.
You can join the thousands that have given up on Ready to Wear bras, and are learning to make their own. Once you get a basic pattern that fits, you can learn how to turn that bra into a demi cup, foam cup, balconette, learn to add Gothic arches, keyholes, and all kinds of different straps, and lengths. Just follow this Canada Cups blog hop for all the information you need, classes, where to buy supplies and how to get help. The schedule is listed below. Come back here on Tuesday and Wednesday to read my updates.
My bra making journey started last summer. I have always been 'blessed' and have had trouble finding bra's that fit. I went to some boutique stores and couldn't bring myself to pay $130+ for a bra that wasn't that pretty. I was tired of wearing boring bras, and needed something to fit my frame. I have broad shoulders, a flared ribcage, narrow back and large breasts.....it's really a lot to ask out of a bra. BUT that is where the magic of pattern drafting comes in. You can adjust each area to fit your own needs. I am so happy to have started on this journey. I was able to meet the Fairy Bra Mother Beverly Johnson in her own shop last summer. She gave me a proper fitting and let me try on her sample bras, if you're in Southern Ontario it's a great place to start your journey of making your own Lingerie!
What is The Canada Cups relay????? It is a blog hop, sponsored by Craftsy and includes 14 amazing women from all across Canada. We were contacted several months ago about being involved, and I must say I was super excited and extremely nervous about the prospect. It has been a wonderful experience, and I've made some great new friends, and learned so much more about blogging along the way.
Over the course of this week there will be several posts each day by different ladies. Make sure to read all of them, and follow them because there is going to be a lot of helpful information.....and some great prizes and discounts, so follow the blog hop, and make your own bra or lingerie.
We have some newbies sewing their very first bras, some experts, some like me who have made a few, and also our fearless instructor Beverly.
Please go to her blog right now to read more about this Tour and some lovely bio's on the ladies involved, Canada Cups Cross Your Heart Relay Opening Day.
We will be interviewing several others in the Bra or Lingerie field. From suppliers, teachers to designers with their own lovely lines.....

.
Check back with me on Tuesday for my interview with Carrie Russel of "With Love Lingerie" & Wednesday to find out more about the class I was given, and the bra I made!!!! I look forward to seeing you around, I hope you take advantage of this wonderful information, and giveaways.
_____________________
Giveaways
Click the image below now for a chance to win a bundle of 3 Craftsy classes (your choice):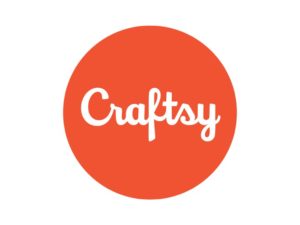 Stay with us through to the end of the tour for a chance to win additional prizes:
complete kits to make your own bra,
bra- and swimsuit-making classes,
fabric, and more ...
---
Tour Schedule Itinerary
Follow the magical tour to see what we all have under our clothes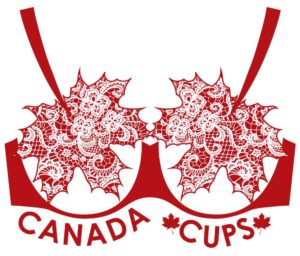 // Please note that none of these post links are available before the scheduled date. If you click on one too early, you will get an Error 404: Page not found. You know about those, right? //
Sunday, September 11
Monday, September 12
♥
Tuesday, September 13
♥
Wednesday, September 14
♥
Thursday, September 15
Friday, September 16
Saturday, September 17
Sunday, September 18
Whoohoo! It's giveaway day today!
Monday, September 19
Have you entered the giveaways yet? Today's your last chance.
Tuesday, September 20
Giveaway winners announced on all the blogs:
Life of a Fairy Bra Mother
,
Little Heart Threads
,
Glitter in my Coffee
,
Michelle's Creations
,
Mrs. Weaver's Finest Unmentionables
,
Braphoria
,
Gracious Threads
,
Élégantine!
,
Shelaine's Designs
,
That's so Venice
,
Sprouting Jubejube
,
Flying by the Seam of my Pants
,
The Wild Stitch
,
Farthingales Corset Blog
After September 20
Come back to visit all the blogs for followup posts. It's always fun!
Craftsy class discounts expire at midnight

Sept. 30
---